I've been away for the last week having a fantastic time on the sunny beaches of Florida. Right now I'm mostly playing catch up with my F-list and DVR. What's everyone watching right now? I've caught up on
The Killing
,
Game of Thrones
, and
Ringer
working on
The Borgias
and still have a ton more to watch.
Apocalypse 11 finished last Saturday over at

whedonland
. It was my first time in a landcom and I had so much fun with all the challenges. My team - Team Angel won! And I came in 6th place on Team Angel and 10th overall.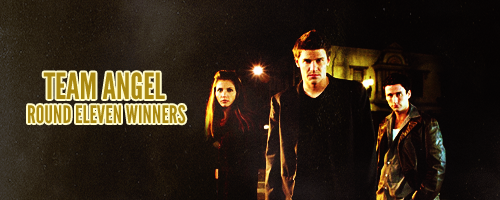 Very excited for the next, and sadly last, Apocalypse to start next week.
My date for

seasonal_spuffy
is May 14th. I already have an idea for a fic so hopefully I'll get that going which will wake up my muse. Speaking of fic is anyone reading the
Fifty Shades of Grey
trilogy? I'm at the beginning of the third book
Fifty Shades Freed
. The books are so hot, and I could easily see this being a Spuffy fanfic. I'm going to do a casting for the movie so keep on the lookout for that I'd love to hear your thought on my choices!
Hope everyone had a lovely Easter break (those who are fortunate enough to have one). It's going to be a bit hard getting back into the swing of things tomorrow...
A Joffrey bitch!slap for your viewing pleasure